Features to look for in a home security camera in Bloomington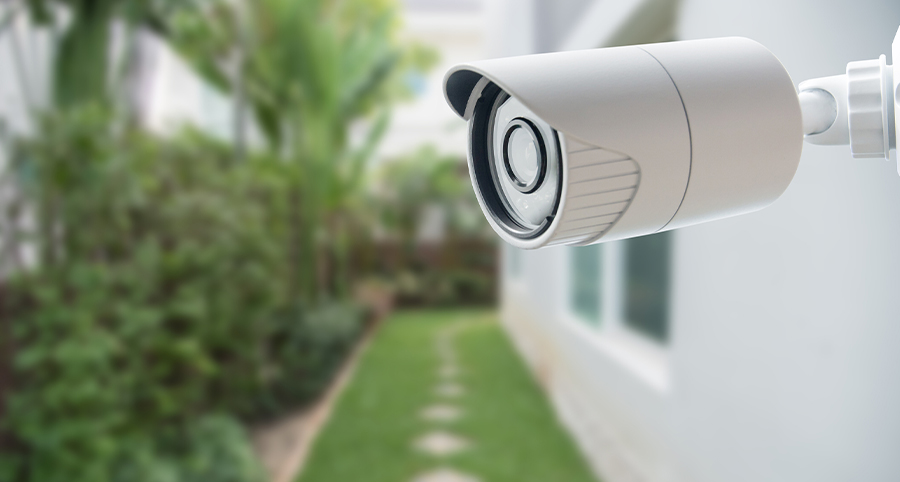 Getting caught by surveillance is the last thing a prowler wants This is the main reason why security cameras are one of the best tools to include as you customize your home's security. Despite the fact that free-standing cameras can be of use when installed correctly, they're even more helpful when incorporated into your residence's complete system.
Are you wondering what to look for in a home security camera in Bloomington? You'll be happy to know these vital elements come with more features than previous iterations. You are able to watch live streams from indoor cameras or warn those lurking about with integrated deterrent mechanisms from outside cameras. And you can control your cameras easily in one place.
Impressive features add value to home security cameras in Bloomington
Multifaceted and simple-to-use security cameras will raise your property's protection to a different level. These crucial parts of your security system are available with an incredible lineup of features like 2-way audio, night vision, and mobile access. Review all of the possibilities below.
Forceful deterrents: You can use a security camera that can take immediate action. If unusual activity is found by the Vivint Outdoor Camera Pro, a bright red ring will emerge around the camera lens and an audible alert will sound.
Night vision: Powerful IR night vision functionality provides clear-cut images of your property no matter the time of day. Your cameras will also maintain their clarity as you zoom in on specific spots.
Convenient storage: Choose devices with cloud storage options and the capacity to access footage straight from your mobile device app.
Mobile app: Today's surveillance systems in Bloomington are typically linked to a convenient smartphone app. You are able to watch real-time footage or pre-recorded segments and even activate or deactivate your system. The Vivint App will send an update to your cell phone when there's a triggered event.
Motion detectors: Incorporated motion detection means your cameras will take notice when unusual action is detected. You'll even get a notification on your smartphone.
Talk to delivery people or members of your family: Would you like to touch base with your children once they get home from school? Have you found a delivery person at your main entry? Today's home security cameras, like the Vivint Doorbell Camera Pro, provide convenient 2-way talk so you can converse with anyone captured by your camera.
Improve your perspective: As a general rule, your outdoor video cameras should give you no less than a 120° view. For instance, the Vivint Outdoor Camera Pro gives you a viewing angle of 140°.
Customizable zones: This benefit gives you the chance to designate the exact area you would like your camera to supervise. This is important to limit what you surveil as you wouldn't need notifications every time a car goes by in front of your house.
Configure your own Vivint smart home system
You now know what to look for in a home security camera in Bloomington. The only thing left to do is to design your own customized Vivint smart home. Call (309) 332-1140 to begin or complete the simple form on this page to reach out to our specialists.