The best areas to place your home security cameras in Bloomington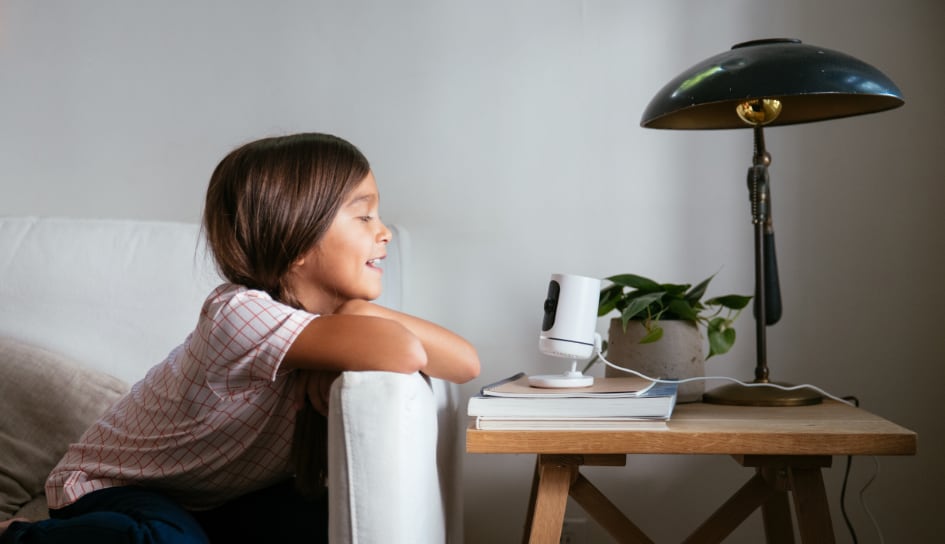 To determine the best place for your home security cameras in Bloomington, look at the most used areas that need an unobstructed perspective of any potential danger. Begin at the front door and then add cameras to the exterior spots without windows. Finally, be sure to implement surveillance for interior hallways and rooms.
Check out these easy recommendations on where you should place your home security cameras in Bloomington.

Install A Doorbell Camera At Your Main Entrance
As you consider the potential risks that could create an issue for your house, a burglar or package thief could be a major worry. You might be surprised, but research shows that 34% of home invasions occur through the main entryway. Naturally, being certain that you always lock your door will reduce the likelihood of an invasion, but it's smart to get a clear sightline of your front door.
Doorbell surveillance systems utilize high-resolution video so you have the ability to see your entry 24/7. If a person advances to the front porch, the doorbell camera will start capturing video and transmit updates to your smartphone. You may also converse with guests with the 2-way audio feature through your cell phone app. For added protection, you may have your smart hall lights switch on automatically to look like you're home when you are really gone.
Watch Windowless Areas With Outside Cameras
Hard-to-see areas of your property are highly recommended spots to place your home security cameras in Bloomington. Luckily, today's exterior cameras are small and wireless. Because you have the ability to put them almost anywhere, you candefinitely obtain a view of windowless areas, like in front of your garage -- specifically if your garage is detached.
Additional dead zones at your house could include:
Back corners away from streets or sidewalks
Hiding spots near your attached deck or chimney
Entrance to a cellar or a window well with access to your basement
Barns or other yard structures
As you install exterior cameras, ensure you have an open vantage point. This might necessitate pruning any trees or bushes that could get in your way.
Where To Place Your Interior Cameras In Bloomington
Within your house, you have a multitude of possibilities for where to place indoor surveillance devices. These components blend well with your decor and can easily sit on any flat shelf. If a sudden or unusual motion happens after bedtime or when you're not there, you'll get a phone alert along with a video clip.
The recommended spots for indoor surveillance systems include primary hallways and areas with electronics and other valuables. Primary living areas like family rooms often get the bulk of camera installs in Bloomington. Your main and upper level halls are also smart options -- especially to monitor passages out of your house in the occurrence of emergencies like fires or floods. Computer rooms are becoming popular too, as remote work has gotten more commonplace.
Get Your Home Security Cameras With A Smart Home Defense Plan
Your home is a place that deserves a comprehensive line of defense. Reach out today to begin configuring your security system, and you'll be able to protect every part of your property in no time at all! Dial (309) 332-1140 or complete the ensuing form for your free quote.